Founder, Director & Chairperson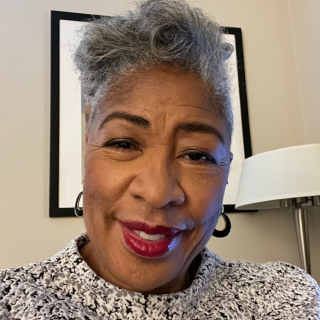 Evelyn L. Parker is Professor Emerita of Practical Theology at Perkins School of Theology, Southern Methodist University, Visiting Distinguished Professor of Practical Theology at Garrett Evangelical Theological Seminary, and Extraordinary Professor at the Desmond Tutu Centre for Religion and Social Justice, University of the Western Cape, Cape Town, South Africa.
Parker earned her Ph.D. from Northwestern University, Joint Program of Garrett-Evangelical Theological Seminary/Northwestern University in Religious and Theological Studies, with an interdisciplinary emphasis in Christian Education, Womanist approaches to religion and society, and education and public policy. While at Garrett Seminary/Northwestern University, she was a Fund for Theological Education Black Doctoral Scholar from 1993-1995.
Parker is the author of Between Sisters: Emancipatory Hope Out of Tragic Relationships, (Cascade Books, 2017) and Trouble Don't Last Always: Emancipatory Hope Among African American Adolescents (Pilgrim Press, 2003) and editor of The Sacred Selves of Adolescent Girls: Hard Stories of Race, Class, and Gender (Pilgrim Press, 2006). She has also published several chapters and journal articles on adolescent spirituality, including "Divine Fortitude : A Reflection on God's goodness in black female child soldiers," in Susan Willhauck, ed., Female Child Soldiering: Gender Violence and Feminist Theologies. Switzerland: Palgrave Macmillan, Cham, 2019.
Parker is a J. William Fulbright Scholar, 2019 -2020, Cape Town, South Africa focusing on the role of religious leaders in preventing and intervening in teen dating violence.
As a faithful layperson in the Christian Methodist Episcopal Church (CME), she represents the CME Church as a member of the World Council of Churches Central Committee.
Want to make a difference?
Together we create a greater impact.