Fostering Futures, Funding Dreams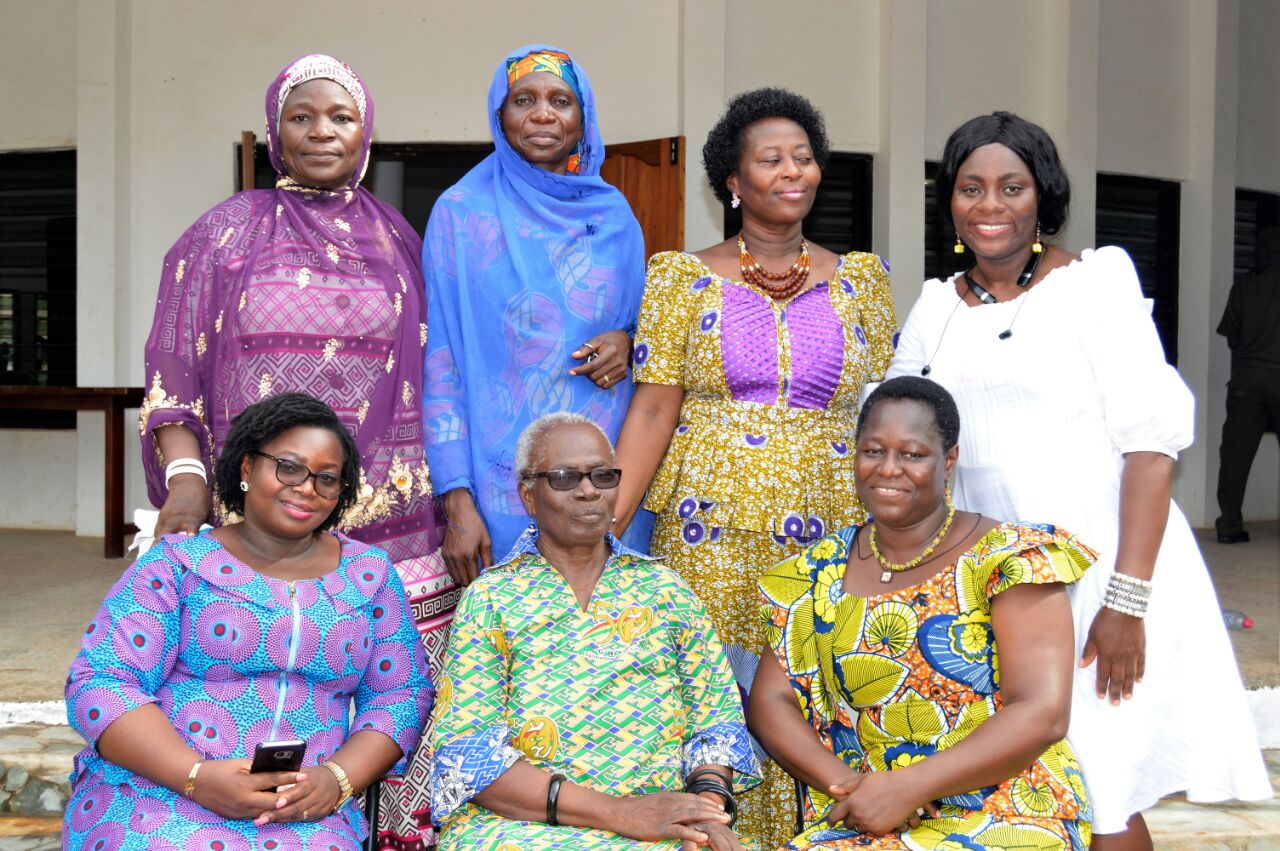 In consultation with Dr. Mercy Oduoye about the future of the Talitha Qumi Center, The Daughters of The African Atlantic Fund determined to support Dr. Oduyoye's NGO The Women in Religion and Culture Institute. The Women in Religion and Culture Institute provides educational programs to address child trafficking, marriage of minors, health and welfare of girls, kayaye (girl porters), and education to combat sexism. In addition, the Women Religion and Culture Institute provides direct contact advocacy consultation to support the work of religious leaders, public officials, and other NGOs with a similar mission. In 2016, The Daughters of the African Atlantic Fund awarded The Women in Religion and Culture Institute a $4,485 program grant, specifically for a conference to sensitize people (especially young people) about the need to adhere to electoral procedures and to avoid any violence during the elections. The grant also supports The Institute's ongoing gender sensitivity work.
Past Scholarship Recipients
The Daughters' 2016 Scholarship Awards
During 2016, as a result of a gift from The E. Rhodes and Leona B. Carpenter Foundation, The Daughters of the African Atlantic awarded more than $16,500 in scholarships to students and international travelers for participation in the 2016 Consultation of African and African Diasporan Women in Religion and Theology, "Say Her Name! Africana Women as Interpreters, Healers, and Revolutionaries." Scholarship recipients traveled to the meeting from Nigeria, Brazil, Ghana, The Netherlands and 12 U.S. states, and represented the following institutional affiliations: Shaw University Divinity School, Duke University, the University of Ibadan (Nigeria), Harvard University, Emory University, Chicago Theological Seminary, Accra (Ghana) Polytechnic Institute, Federal Rural University of Rio de Janeiro(Brazil), Georgetown University, The University of Texas (Austin), Arizona State University, City University of New York, Columbia Theological Seminary, and Vrije Universiteit (The Netherlands).
Want to make a difference?
Help us raise money for our humanitarian causes